Family Day Sundays
Family Day Sundays
2 hours
Ideal for children and families
Sundays, starting at 11am
Max capacity: 30 guests
Overview
Sunday is ideal for Family with children to come for visit and learn about our farm.
Children love to see animals and it's great way to start learning about healthy habits and what real farm food means. Most children enjoy learning and interacting with farm animals. Little facts about farm life will further expand their knowledge about the essential facts of where the healthy food comes from.
You will visit the barn, milking area & creamery with a brief description of cheese making, milk, and butter production, and our Sacred Cheese Room.
After active walking, we have a small menu to keep you going!
Max capacity 30 guests. Sitting: 5 gazebos.
From 11am – 1 pm. Advance booking is required.
What's Included
This is a list of what's included in the tour.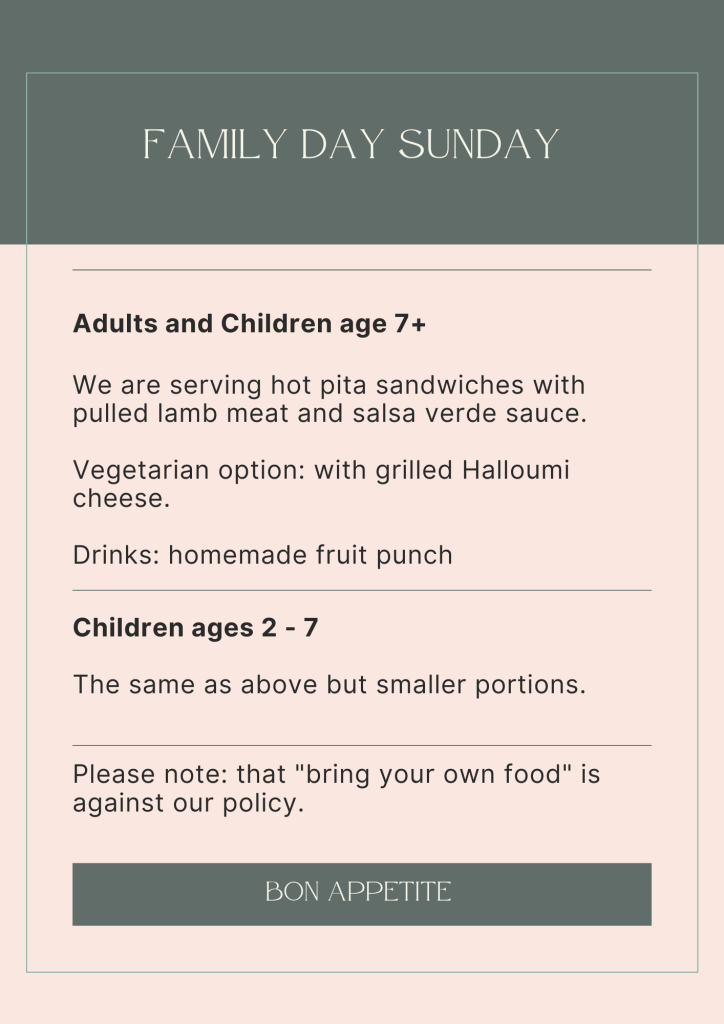 Arrival Time
We are advising to arrive 15 min priore the actual tour at 10:45 to ensure all will go according to our schedule!
Our address is: 733792 W Back Line RR2, Proton Station, ON N0C 1L0
What to Expect
Farming happens rain or shine, so as for Farm Tour! Please dress accordingly – sooo important !!!
You will learn about sheep cheese and its production and how seriously we take our approach to natural farming.
We are not serving wine or beer, so don't forget to bring your favourite! But do have wine opener and glasses.
The three pillars of food and health to make you think:
Our Farm Philosophy, Our Milk Philosophy and Our Cheese Philosophy.
Farm Rules
Bylaw we cannot accommodate guests that would like to bring cute companions with them (cats or dogs) no matter of size.
Also, we are can not allow any food from home to bring with you, exceptions only for newborns formula etc.
No petting or feeding the animals on the farm is allowed.
What's Nearby
The tallest waterfall in our area falls from the edge of the Niagara Escarpment 30 meters to the bottom of the cuckoo valley. This was discovered in 1852 when Eugenia Falls was the scene of the "Fools Gold" rush.
Later it became the location of five mills and a small private electric plant and by 1905, was the chosen site of the second hydroelectric plant in Ontario. In 1915, Ontario Hydro moved the plant to the north and created Lake Eugenia, allowing more control over the water levels.
The waterfall was called Eugenia following a suggestion from some ex-soldiers of the French Army (Crimean War) working with Charles Rankin surveying the former Artemesia Township. They suggested that the waterfall be named after Princess Eugenie, wife of Napoleon III. To explore more nearby activities visit Grey Highlands Municipality website.
Prices
Adults: $50
Children Ages 3-7: $30
Children Under Age 3: Free