posted June 3, 2022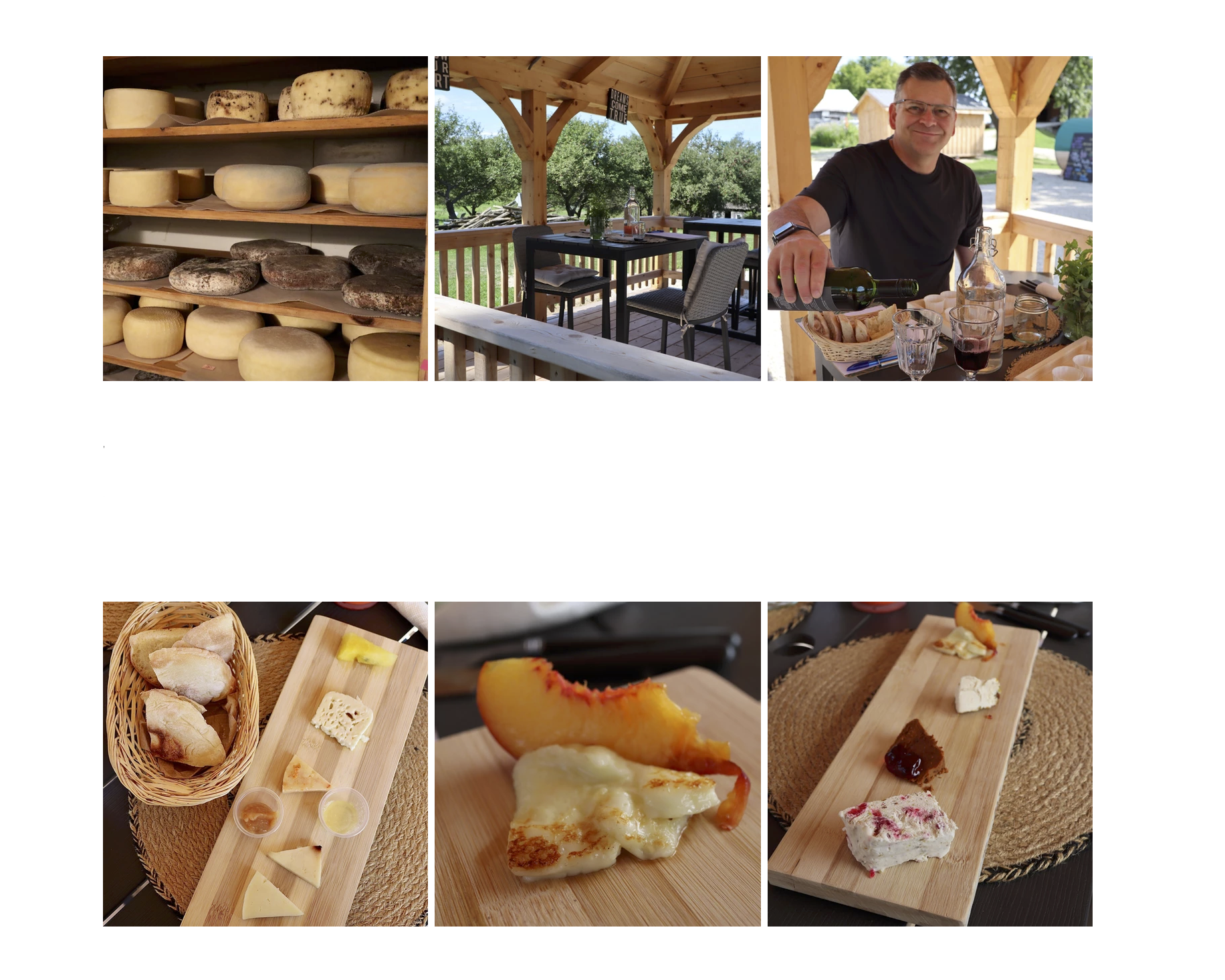 Secret Lands Farm – The Luxury of Handcrafted
Updated: Sep 8, 2021
I recently visited Secret Lands Farm, a family-run sheep farm in Grey County offering small-batch high quality dairy, cheese and lamb meat.
We booked their farm tour with charcuterie and cheese tasting over Labour Day weekend and spent a few hours exploring their beautiful property and sampling their amazing handcrafted products.
When we arrived we were greeted by Sophie, one of the owners who explained that she and her family moved from Russia in 2007 and settled in Toronto where Sophie worked in the fashion industry. In 2013, after volunteering at a local sheep farm and personally experiencing the health benefits of fermented sheep milk products, Sophie and her family decided to take a leap of faith and purchase Secret Lands Farm, a gorgeous 150 acre property in Grey County. Over the past years, they have combined modern technology with old-world European traditions to produce an impressive variety of hormone-free dairy products, artisanal cheeses, and meats.
Our tour began by walking from the parking area near the barn to the pasture where we met their flock of sheep as they grazed on the pesticide-free fields. We also met their curious llama who watches over the sheep, protecting them from predators.
Also helping with the tour was another employee Tatyana who runs their social media, takes photographs of their products and performs other jobs to support the business. As we wandered the property learning from Sophie, Tatyana snapped photos and shared her own experiences working with the farm and her obvious passion for the farm and their products. You could tell that this work is a labour of love for both women.
During the tour, Sophie explained that the combination of healthy pesticide-free plants in the field that feed the sheep, the use of fresh well water and clean air are what create a nutritious product with superb taste. She explained that not only is sheep milk is more easily digestible than cow milk, but it is also packed with vitamins, minerals and healthy fat.
As we continued on our tour, we walked through the fields where the hay had just been rolled into bales and wrapped, Sophie explained that wrapping the hay while slightly damp allows it to ferment, ensuring that the sheep are also fed a healthy product during the winter months when grazing in the field isn't an option.
After a short walk from the fields to a forested area, we visited the most secret location at Secret Lands Farm, the serene lake, where we stopped for a few moments of silent relaxation on the dock before continuing the tour. I could have stayed all day…and you can if you like, they also offer full day private tours where you can utilize their space, including the lake.
We then made our way to their milking area, and creamery where Sophie described the production process before visiting the aging room (aka- my personal heaven). She explained that their cheese and many of their dairy products use kefir (naturally fermented unprocessed sheep milk) versus commercial culture, which makes their products natural, full of healthy probiotics and extremely unique.
We ended our tour with a tasting in their newly built private gazebos where we had a chance to sample an impressively extensive variety of their products while enjoying some wine that we brought from home.
The products we tasted included dairy products such as milk, cream, kefir, yogurt, creme fraiche and butter; several fresh, semi-hard, hard and ripened cheeses, lamb charcuterie and sheep dairy-based desserts…and believe it or not, this is only a partial selection of their products!
When we visited, they were in the process of setting up a small store on the property so we returned a few days later and left with a lamb shoulder, three cheeses, Sophie's homemade gnudi and stollen gelato.
I am so glad that I found this spot and met Sophie and Tatyana. If you are looking for a unique food adventure, I highly recommend supporting this family-run business. You can read more and follow them on their website, Facebook or Instagram.
View original post on: https://www.myfoodadventures.org/post/secret-lands-farm-the-luxury-of-handcrafted