About Our Farm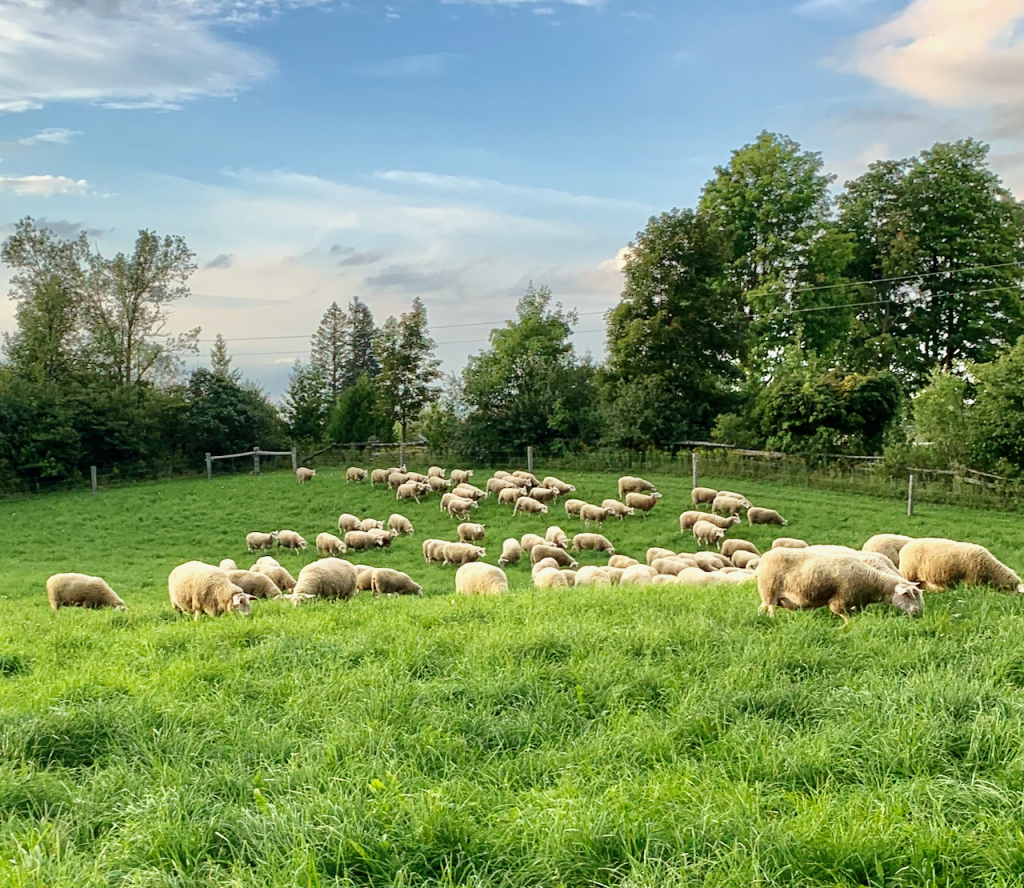 Our family takes great pride in owning and running a sheep dairy farm south of Owen Sound in Ontario. We purchased the land in 2013, and since then, our pesticide-free pastures have provided grazing for over 400 sheep.
By combining modern technology with old-world European family traditions, we produce a hormone-free range of delicious dairy products, artisanal cheeses and meats.
We only produce in small batches, using our own sheep's milk, our own fresh well water, and fresh air, giving us complete control of our superb quality taste and nutritional benefits.
TREE PILLARS ON FOOD & HEALTH TO MAKE YOU THINK:
Farm Philosophy
Secret Lands Farm believes in the spirit of the Land and the Animals.
Fresh well water, fresh air and healthy soil. Healthy soil means no pesticides and herbicides, with the use of sheep's manure only for the fertilizer.
Human Health starts from the Health of the Land.
Milk Philosophy
The health of our animals is a foundation for the best quality of our milk. And we believe that sheep milk is the healthiest for human consumption.
Our purebred East Friesian sheep flock is considered the best for producing superb quality milk.
Our animals are grass-fed and pasture-raised, with no silos in sheep's diet and fermented haylage in the wintertime. Free of antibiotics and hormones.
Cheese Philosophy
We are all about the natural way of making great cheese and are following David Asher's expertise in Raw Milk Cheesemaking, using Kefir as a starter culture for all of our cheeses. We are the only farmers in Canada using this method.
We are using Lamb Rennet only from France because it is not genetically modified, and it is an essential factor in traditional cheesemaking production.
As small farmstead producers, we have complete control of everything, from farming to milking, from cheesemaking to packaging, done right on our Farm.
Conclusion
Our philosophy is an excellent base for when Luxury of Handcrafted Art becomes the Luxury of Healthy Living.